Litters
(PLEASE NOTE: This Litter is Sold Out) Sharptail Kennel is proud to announce that Nika's litter was whelped February 14, 2009, 4 females and 3 males. Puppies can go to their new homes the end of March or first week in April 2009. Get your deposit down today; $100 will hold a pup. The best in AKC and NAVHDA tested dogs. Nika is a great upland bird dog and excellent water dog. Nika is a Prize I Utility dog and is now a NAVHDA Versatile Champion. See Images of VC Sharptail's Miracle Annika Below from the 2003 Litter as well as New Images of the 2006 Litter! VC Kota II is owned by Dan Pforr. He is a UT Prize I dog that passed the 2008 Invitational. He is about 65 pounds and is black roan and patched. He has a calm disposition and loves water!

See Our Testimonials of previous litter owners!

The 2007 Litter with Nika and Ony!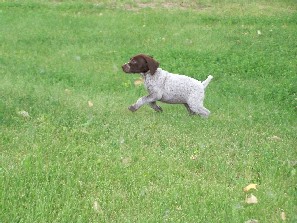 2007 Puppy!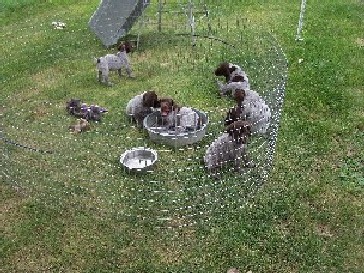 2007 Puppy!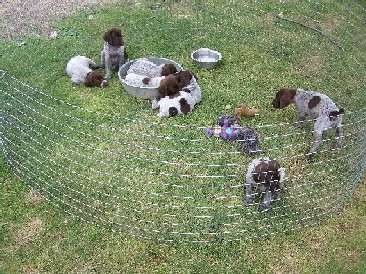 2007 Puppy!
2007 Puppy!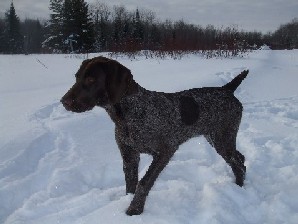 2007 Puppy!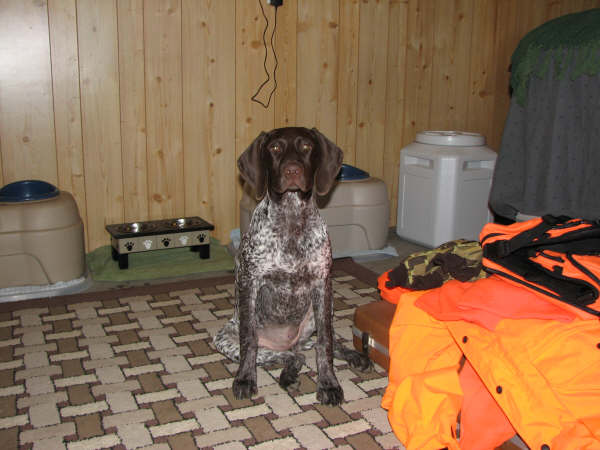 Sharptail's Highpower Sascha - Nika X ony Puppy @ 6 months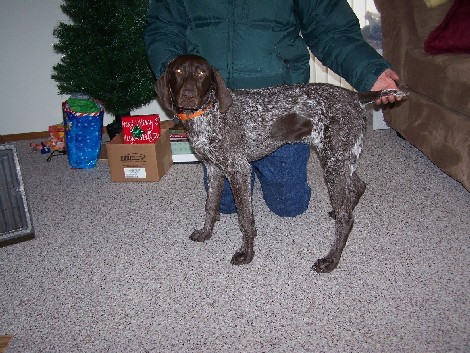 August 12, 2006 Puppy Images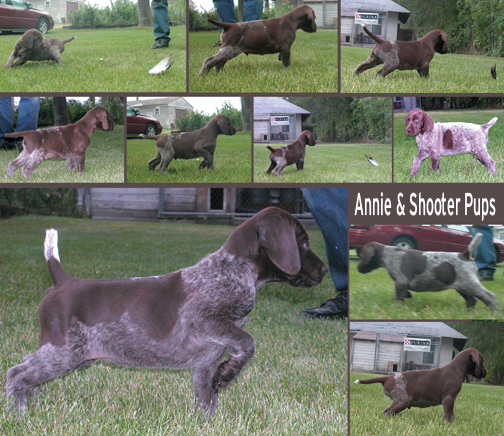 Cost of Male Pups: $600
Cost of Female Pups: $600
Guarenteed: HD Free